Posts: 16,533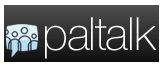 Oct 20, 2010 10:30 ET
Paltalk Acquires Video Chat Provider Camfrog
Both User Bases Combined Make Paltalk the Largest Video Chat Competitor in the Market

NEW YORK, NY--(Marketwire - October 20, 2010) -
Paltalk
, the leading real-time, video-based community with more than four million active members, today announced its acquisition of
Camfrog
, one of Download.com's top ten most popular downloads for the past five years, with over 60 million downloads. Paltalk is also acquiring
videoconference.com
which provides flash based videoconferencing technology.
The acquisition of Camfrog exponentially grows Paltalk's global presence. Camfrog has localized its software in many different languages and is a top 500 site in terms of traffic in China, South Korea, Thailand, Turkey and the Philippines. Combined with Paltalk's reach in the United States, Western Europe and the Middle East, the two companies officially make the largest company competing globally in the real-time group video conferencing space with over 12 million active users.
This acquisition follows a period of aggressive growth for Paltalk. In the past month, the company announced the issuance of two new patents, an expansion into mobile VoIP through their virtual number service available at
Vumber.com
and its selection by the producers of NBC's reality show, "The Biggest Loser," to power a medical segment on this season's second episode.
"During our time in this space, we've looked at Paltalk as a proven technology leader with a profitable platform and an ability to continually innovate and deliver new video chat offerings to its user base," said Jon Hundley, co-founder of Camfrog. "This acquisition gives Camfrog a unique opportunity to open up our service to millions of new users and the ability to deliver a whole new set of features to our existing and loyal user base."
While the acquisition takes place immediately, Camfrog will continue to operate as a standalone service from Paltalk.
"Our experience during the past 12 years has shown us that successful downloadable software solutions must have a tremendous amount of utility, visibility and accessibility," said Jason Katz, CEO of Paltalk. "Camfrog is an example of this theory in practice, as it is currently one of the most popular downloads on the Internet. We look at this acquisition as a way to help expose both services to an ever expanding user base that wants to make video chat and mobile VoIP a regular part of their online experience."
Paltalk is the only video chat technology with the ability to scale to any size chat room (one-to-one or thousands-to-thousands) and has been downloaded more than 70 million times to date. Paltalk allows users to connect with friends or with people they do not know on a variety of platforms, including chat rooms, one-on-one video IMs and SuperIMs, iPhones and BlackBerrys. The company's flagship instant messaging client allows users to share video, audio and text with up to 10 people at any time for free.
About Paltalk

Paltalk is the premier provider of software and technology for real-time, rich media, interactive social networking. The Paltalk platform powers the largest collection of video-based communities and has continued to grow since it was launched in 1998. Paltalk now boasts millions of active members with nearly 100,000 people simultaneously chatting in rooms engaged in lively dialogues, meeting new friends, singing karaoke and attending family reunions.
Paltalk has a long history of technical innovation. Paltalk owns eleven patents which cover core technology related to multiplayer online video games and video conferencing. Paltalk supports IM pals on Facebook, Google Talk, MSN, AOL, Yahoo, and ICQ and is available as a free download.
For more information, please visit:
http://www.paltalk.com
About Camfrog

Camfrog is one of the most widely-recognized video chat platforms on the market today and one of Download.com's top ten most popular downloads for the past five years, with over 60 million downloads. Camfrog has localized its software in many different languages and is a top 500 site in terms of traffic in China, South Korea, Thailand, Turkey and the Philippines.
The company was founded by Jon Hundley and Anton Bondar in 2003 to create a video chat service that allows users to easily find new video chat partners and provide a network of real video chat rooms where users can see, hear, and chat with several people at a time.
http://www.marketwire.com/press-release/Paltalk-Acquires-Video-Chat-Provider-Camfrog-1338260.htm